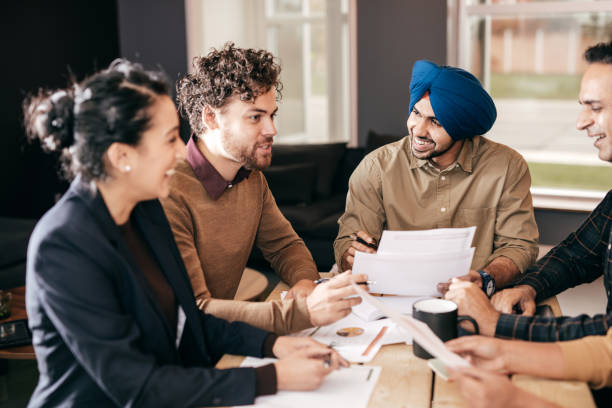 If you're a business owner with a limited budget, you may be debating whether or not to invest in digital marketing. Due to the declining effectiveness of traditional marketing channels, it is crucial to be aware of the advantages of digital marketing. Some of the benefits that online advertising can provide to a small business are listed below.
Increased Reach and Targeting
Digital marketing allows you to get your message out to a far wider audience than any other approach. Your advertising can reach the correct people if you narrow in on specific demographics, geographic regions, and special interests. As a result, people may learn more about your business, visit your website, and buy your products.
Cost-Effective
Digital marketing is affordable for startups because you can tailor your spending to match your revenue projections. A small initial investment can be scaled up as desired outcomes are realised. Digital marketing is far less expensive and has the potential to provide better returns on investment than more conventional ways of advertising.
Measurable Results
With digital marketing, you can see the outcomes as they happen. Find out how many people have seen your ad, visited your website, or bought something from you. You can use this information to make educated judgements regarding your marketing plan and fine-tune it for maximum effectiveness.
Increased Engagement
With digital marketing, you can interact with your audience in a variety of ways. Posts on social media, blog articles, and email newsletters can all be useful to your target audience. Conversing with your target market will help you earn their trust and set you apart as an industry leader.
Improved Conversion Rates
Because it's easier to reach customers who are already thinking about buying your products or services, digital marketing can increase your overall conversion rate. You can get people to do things like make a purchase or submit a contact form by providing them with material that is both useful and interesting.
In sum, there are numerous upsides to utilising digital marketing strategies for SMBs. You can connect with a wider audience, zero in on a certain demographic, and increase sales by doing so. In addition to these advantages, digital marketing is more affordable, measurable, and can increase conversion rates. Consider incorporating internet marketing into your approach if you haven't already.
If you liked this piece, you may also like to subscribe to our YouTube channel and bookmark our website for additional information on digital marketing.
Frequently Asked Questions:
Q: What is digital marketing?
What is digital marketing? A: It's the practise of promoting a product or service using digital mediums like the web, email, and social networking sites. It encompasses a wide range of tactics, such as search engine optimization (SEO), pay-per-click (PPC) advertising, content marketing, and social media marketing.
Q: How can digital marketing help small businesses?
To answer your question, yes, digital marketing can help small businesses expand their customer base, attract new leads, nurture existing leads, and increase sales. It's perfect for local businesses because it's cheap and can be tracked for success.
Q: Is digital marketing better than traditional marketing?
There are benefits and drawbacks to both online and offline promotional efforts. In contrast to more conventional forms of advertising, digital marketing allows for more precise targeting, more economical possibilities, and quantifiable outcomes. Thus, its use is on the rise amongst enterprises of all sizes.
We are sorry that this post was not useful for you!
Let us improve this post!
Tell us how we can improve this post?