This article provides information on where to look for government-backed loans if you own a business and would like to expand but lack the necessary funds. Beginning with an overview of the SBA Loan Guarantee Programme and USDA Loan Guarantee Programme, this article details the various types of government business loans available. The rest of the article provides guidance on how to determine whether or not your company is qualified for a government business loan and how to fulfil the conditions for receiving one. The process of obtaining a loan and the factors to consider when deciding how much money you'll need are discussed. The guide concludes with advice on making the most of federally funded business loan programmes to grow your business.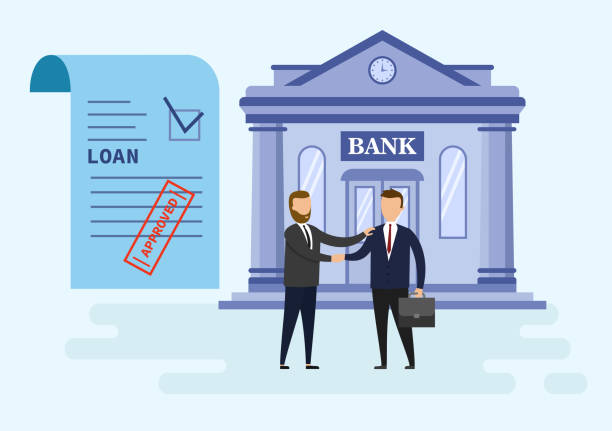 Types of government business loans available for expansion
A business loan from the government is one option to consider when growing your business. You can finance your company's growth with one of several types of government-backed business loans.
The Small Business Administration's (SBA) loan programme is among the most well-known options for obtaining financial aid from the federal government. Loans are made available through this programme to small businesses that might not otherwise be able to get financing from a bank. In fact, the SBA claims to have lent over $31 billion to small businesses in fiscal year 2021.
USDA loan programmes are another option for businesses seeking federal funding. Business owners in rural areas can benefit from this programme. Loans from the USDA can be used for anything from starting a new business to expanding an existing one.
How to determine if a government business loan is right for your expansion plans
Whether or not a government business loan is the best choice for financing your expansion plans depends on an analysis of your company's financial health. The Small Business Administration recommends that the debt-to-equity ratio of a business be no more than 4:1. If you run a business, you shouldn't have more than $4 in debt for every $1 in equity.
If your debt-to-equity ratio is higher than 4:1, getting a government loan may be more difficult. If your ratio is lower, however, you may want to consider it as a funding option for your expansion plans.
Remember that government loans typically have more flexible terms and interest rates than conventional loans. This makes them a viable option for businesses searching for sizable funding.
Understanding the eligibility criteria for government business loans
A business loan from the government is one option to consider when looking to expand. But before you apply for a loan of this sort, you should make sure you meet the requirements.
You need both a registered business and an excellent credit history to qualify for a government business loan. In addition, the business must demonstrate that it has the financial wherewithal to repay the loan. Not only that, but there are often stipulations attached to government loans, such as limitations on the business's line of work or required location.
You should check the program's eligibility requirements before applying for a government loan. This can improve your chances of getting the loan and help you decide if the programme is right for your business.
Tips for preparing a successful loan application for business expansion
Here are some suggestions for submitting a loan application that is more likely to be accepted:
Determine your loan purpose:

Before applying for a loan, it's important to know exactly how much cash you'll need and where the funds will go. Make a comprehensive strategy for how the money will be used.

Check your credit score:

In evaluating your loan application, lenders will look at your credit score. Before applying, check your credit score and if necessary, take action to raise it.

Gather necessary documents:

Tax returns, bank statements, and other financial documentation may be requested, so be prepared to provide them. Verify the authenticity and currency of all your records.

Have a solid business plan:

Lenders will have more faith in your ability to repay the loan if you take the time to craft a thorough business plan. Your business plan should outline your goals, demographic, and financial forecasts.

Choose the right lender:

Pick a bank that is more likely to grant you a loan by doing some homework on the various lending institutions out there.
Factors to consider when deciding how much to borrow for business expansion
First, determine how much money you'll need to reach your goals. Think about the money you'll need to invest in things like new machinery, supplies, and office space in order to grow your business.
Your capacity to repay the loan should be your next consideration. A feasible strategy for repaying the loan, including estimates of future income and costs, is essential. The loan's interest rate and any additional fees should be taken into account.
Think about where else you might be able to get money from. Grants and other government programmes are one possible source of funding, but you could also try crowdfunding or looking for investors.
Strategies for using government business loans to maximize business growth
Here are some tips for getting the most out of a government business loan and expanding your business's operations:
Identify your business needs:

Find out where your business could use some help before you apply for a loan. In this respect, you could expand your marketing initiatives, stock, or staff.

Develop a budget:

After settling on a course of action, the next step is to create a budget for the borrowed funds. This is an effective method for ensuring that funding is being put to good use. When estimating how much it will cost to expand your business, make sure to include all associated costs.

Research loan options:

Do your homework to find the best government business loan for your business's circumstances, as there are many to choose from. Different lenders may provide different incentives, so it's important to look around for the best loan terms and interest rates.

Use the loan for long-term investments:

Government business loans should be used for long-term investments. High-quality new machinery purchases and funding of extensive employee-training programmes are examples of this.

Monitor your progress:

Keep tabs on your development to ensure you are on track with your loan's intended use after you've received the money. This will allow you to make any necessary adjustments and make good use of the loan.
Steps to take after receiving a government business loan for expansion
There are specific things to do after getting a government loan for expanding your business. Here are some easy-to-understand instructions:
Make a plan:

Make a comprehensive strategy for spending the borrowed funds. Clearly define the areas of investment and the benefits they will bring to the business.

Stick to the plan:

Don't deviate from your plan once you've established it. Stay on course unless it's obviously unsafe to do so.

Keep accurate records:

You should save every receipt and bill that has anything to do with the loan. Because of this, keeping track of your money will be much less of a hassle.

Pay your bills on time:

Always make on-time payments, whether it's rent, utilities, or a loan payment.

Evaluate your progress:

Constantly assess whether or not you are progressing towards your business goals. Make any necessary changes to your strategy based on this data.
We are sorry that this post was not useful for you!
Let us improve this post!
Tell us how we can improve this post?