This article will teach you everything you need to know to successfully apply for a government loan for purchasing machinery and equipment for your business. Loans from the USDA and the Small Business Administration (SBA) are among those discussed, along with the importance of knowing one's eligibility, documentation requirements, and repayment terms before applying for a loan of any kind. Planning a budget, calculating a ROI, researching vendors, organising routine maintenance schedules, and figuring out how to pay for it all are all topics discussed in this article. A government-backed loan for business equipment is available if prospective owners follow the steps outlined in this manual.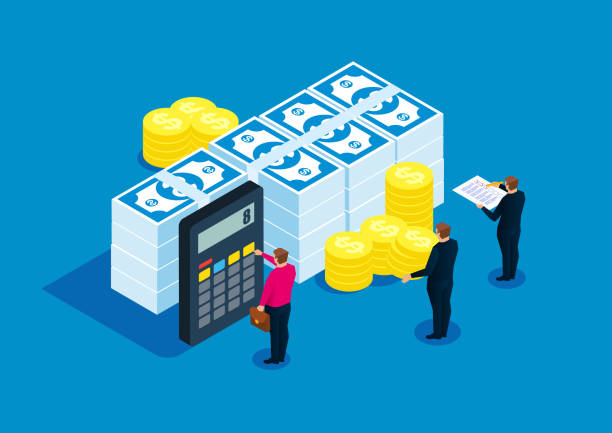 Understanding the different types of government business loans available for equipment purchases.
There are a variety of government business loans available for entrepreneurs looking to make large investments in machinery and equipment. These loans are geared towards supplying businesses with necessary machinery and tools that are essential to their operations and future expansion.
The Small Business Administration (SBA) loan is one option for a government-backed business loan. Equipment purchases account for nearly 25% of all SBA loans. These loans can help businesses better manage their cash flow by providing them with lower interest rates and longer repayment terms than conventional loans.
USDA loans are another option for those looking for a government-backed business loan. These loans are tailored to the needs of rural businesses and can be used for a variety of purposes, including but not limited to, the purchase of necessary machinery and tools.
Finding the most appropriate loan for your business's specific needs in terms of capital expenditures and machinery is an important step towards ensuring that your enterprise can flourish.
Determining the equipment needs of your business and developing a budget for the purchase.
Find out what you need and how much you can spend on tools and equipment for your business. Establishing a plan and budget for the acquisition of necessary business equipment is known as doing so.
The Small Business Administration found that businesses that spent money on machinery expanded more quickly and made more money than their competitors. Therefore, it is crucial to invest sensibly in machinery.
Think about the jobs you have to do and the tools and gear you'll need to finish them successfully to get a sense of what you'll need. Next, figure out how much money you have and how much you can spend on tools.
Once you know what kind of equipment you need and how much money you have to spend, you can begin looking into your options. Always look around for the best deal by comparing prices and offerings.
Evaluating the potential return on investment (ROI) of purchasing new equipment for your business.
It's important to calculate the expected return on investment (ROI) when contemplating the purchase of new machinery or equipment for your business. You should evaluate whether the equipment will actually result in increased profits.
Consider the equipment's price, the savings it will provide, and the additional revenue it will generate to estimate the return on investment. How long it will be before you see a return on your investment is another factor to think about.
The return on investment (ROI) should not be less than the monthly loan payments if you plan to use a government business loan to finance the purchase of the equipment. You should do the maths on the investment's potential returns and drawbacks before applying for the loan.
The decision of whether or not to invest in new machinery for your company can be made after careful consideration of the expected return on investment. You can use this to make sure you're making sound choices for the future of your business and making the most of the resources at your disposal.
Navigating the application process for a government business loan, including eligibility requirements and required documentation.
Small businesses may want to consider applying for a government business loan in order to finance the purchase of machinery or equipment. There are criteria that must be met before a business can apply for a government loan. Conditions like the size of your business, the nature of your industry, and your personal credit history may be necessary. Before submitting an application, please take the time to read through these prerequisites.
In order to be approved for a government loan, you must provide specific paperwork. Financial reports, tax forms, and business plans are all examples. Having everything ready ahead of time will allow you to submit a full application and avoid any potential setbacks.
It could take some time for the government to review and approve your application after you've submitted it. It's possible that you'll need to provide more details or clarifications about your application during this period. Getting a loan approved can take some time, so it's important to be patient and responsive throughout the process.
Finding the right equipment supplier and negotiating the best deal for your business.
Finding a supplier that stocks the necessary machinery or equipment requires some preliminary legwork on your part. You can do a web search, or solicit advice from other business owners.
The next step is to haggle with the equipment vendor for the lowest price. Asking for a price cut on the machinery or arranging a flexible payment schedule are both viable options. Make sure you know the supplier's return policy and any warranties or guarantees that come with the equipment.
Remember that negotiation is a two-way street; in order to reach an agreement that benefits both parties, concessions on both sides are necessary. Maintain an air of polite professionalism during negotiations, and aim to reach terms that satisfy both you and the equipment vendor.
Planning for the ongoing maintenance and upkeep of your new equipment.
It's crucial to budget for repairs and upkeep after using a government loan to purchase new machinery or equipment for your company. This is essential for extending the life and ensuring the proper operation of the machinery.
Checking and inspecting for maintenance needs on a regular basis will help you spot potential problems before they become serious. Professionals with experience working with this kind of machinery should perform these inspections. Cleaning and maintaining the apparatus on a daily basis is also essential.
An effective maintenance plan will include a schedule for inspections and repairs, as well as a financial allocation for those services. In this way, you can anticipate potential repair costs and save money in the long run.
Developing a plan for repaying your government business loan on time and within budget.
Making timely and affordable loan payments on a government business loan taken to purchase business machinery or equipment is essential. To that end, consider the following advice:
Make a repayment schedule:

Before you even apply for the loan, you should plan out when and how much of the principal you will pay back each month. Follow this timetable as closely as you can.

Monitor your finances:

Know how much money you have coming in and going out so you can figure out how to pay back the loan. If money is tight, you could try lowering costs or bringing in additional revenue.

Prioritize the loan repayment:

Make paying off your loan one of your top priorities. Don't spend the loan money on anything else, and don't put off paying it back. This will only increase the difficulty of paying off the loan and may lower your credit rating.

Communicate with your lender:

If you are having trouble making your payments, it is important to talk to your lender. They could provide you with a payment plan or other alternatives to help you meet your financial obligations.
Leveraging your new equipment to grow your business and increase profitability.
You can use the funds from a government loan for your business's purchase of machinery and tools. Your business stands to benefit from this in many ways.
It's crucial to make the most of your new tools once you've gotten your hands on them. Making sure your staff knows how to use it effectively and that it is well-maintained and reliable is essential.
If used properly, your new machinery should boost productivity, which in turn should increase your business's bottom line. Monitoring equipment efficiency will help you determine when it's time to replace it.
We are sorry that this post was not useful for you!
Let us improve this post!
Tell us how we can improve this post?