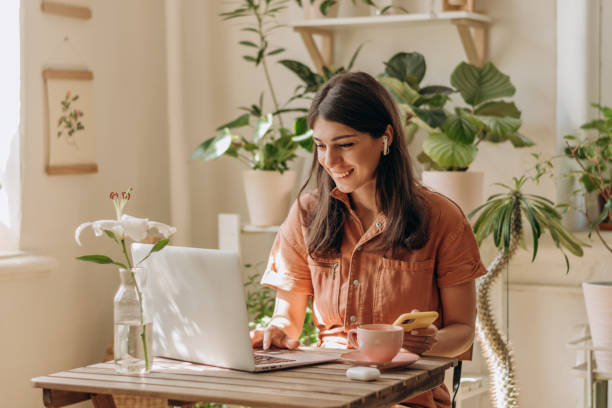 In recent years, telecommuting has risen in popularity as a viable career path for many people. There are numerous opportunities available for those who wish to launch a business from the comfort of their own homes. In this article, we'll discuss some of the best home-based business opportunities and the steps you should take to launch your new venture.
Online Retail
One of the most common types of work-from-home ventures involves selling products online. It's simple to open an online shop and begin selling goods through marketplaces like Etsy, eBay, and Amazon. You have the option of selling items you manufacture or purchasing them from other vendors.
Freelance Writing
If you're good with words and enjoy writing, you might enjoy freelancing as a writer. Upwork and Fiverr are just two of numerous platforms that provide chances for freelance writers. Client work may include the creation of blog posts, articles, or even eBooks.
Tutoring
You can start a tutoring business from the comfort of your own home if you have specialised knowledge in a given area. Post ads for your tutoring services on social media or tutoring platforms like TutorMe or Chegg. Online video conferencing makes it simple to communicate with learners located anywhere in the world.
Social Media Management
Many companies need help maintaining their social media presence, and you may provide it through social media management. You can start a social media management business from the comfort of your own home if you know your way around the major networks and can come up with interesting material for them.
Graphic Design
If you have an artistic flair and a knack for using design software, a graphic design business could be a fantastic fit for you to pursue from the comfort of your own home. For both companies and individuals, you can make logos, flyers, and other promotional items.
Some possible home-based ventures include the ones listed above. In any case, you should prepare thoroughly, have clear objectives, and maintain order. You may make a success of your home company with effort and commitment.
Frequently Asked Questions
What are the benefits of starting a home-based business?
The option to work from home, less overhead costs, and greater autonomy are just a few of the advantages of launching a business from your own residence.
Do I need a lot of money to start a home-based business?
It's not necessary at all. When compared to retail stores, service-based home enterprises require much less capital to launch.
How do I market my home-based business?
Advertising, networking, word of mouth, and social media are all great ways to spread the news about your home-based business.
In conclusion, a home company is a fantastic option for anyone seeking both financial autonomy and greater control over their time. You shouldn't be hesitant to try new things until you find what suits you best. To stay up-to-date with our latest home business videos, subscribe to our YouTube channel and bookmark our website.
We are sorry that this post was not useful for you!
Let us improve this post!
Tell us how we can improve this post?