Obtaining a government business loan can help entrepreneurs purchase land or other types of property. Loan programmes covered in this article range from the Small Business Administration's 7(a) and CDC/504 offerings to the U.S. Department of Agriculture's B&I Loans for rural revitalization. We also talk about state and local programmes that offer reasonable terms. 
Business involvement and creditworthiness are two examples of essential eligibility requirements. Risks, returns, and the ability to make monthly payments are weighed. Having a detailed business plan and financial forecasts in place is essential. Issues can arise with regards to qualification, loan caps, repayment schedules, and market fluctuations. 
Zoning and permits, among other legal and regulatory considerations, are highlighted. Consultation with experts and the use of legal counsel can guarantee accurate documentation. Making educated decisions dependent on this knowledge is a growth enabler for any business.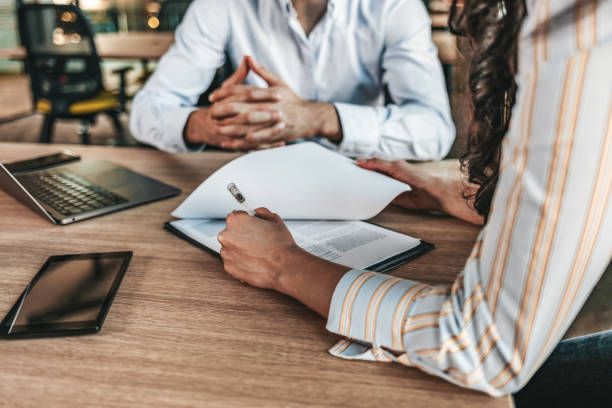 Types of government business loans for land/property purchase
Using a government business loan to purchase land or property for your business can be an excellent option. These loans are intended to provide entrepreneurs who wish to invest in real estate with financial assistance. Let's examine the various types of government business loans available to acquire land or property.
The Small Business Administration (SBA)

offers various loan programmes, including the 7(a) Loan Programme and the CDC/504 Loan Programme. These loans provide funding for the purchase of land or property, enabling business owners to acquire the necessary space for their operations. Recent statistics indicate that approximately 20% of SBA-issued small business loans are used for real estate purchases.

USDA Business and Industry (B&I) Loans:

The U.S. Department of Agriculture (USDA) offers B&I loans to promote economic growth and rural development. These loans may be used to finance the purchase of land or property by eligible rural businesses. The USDA B&I loan programme has helped numerous business owners realise their dreams of owning commercial property.

State and Local Government Programmes:

Many state and local governments offer their own loan programmes to aid in the growth and development of businesses. These programmes may provide loans with advantageous terms and interest rates for purchasing land or property. Local programmes can be an excellent source of funding for your real estate investment, so it's worthwhile to investigate the options available in your area.
Assessing eligibility and requirements for government business loans
It is important to know if you qualify for a government business loan to purchase land or property and what the requirements are. Eligibility refers to whether or not a person satisfies certain conditions and requirements refer to those needs that must be met.
There are a few things to look at to determine if you qualify for a government business loan. You must first be actively engaged in business activity or have plans to do so. Companies, not individuals, are the typical borrowers of such funds.
Your credit score also plays a role in the qualification process. To make sure you're a responsible borrower, government loan programmes will look at your credit score and financial history. Your ability to handle debt and make timely payments is reflected in a high credit score.
It's also possible that there are requirements set forth by the government, such as a minimum company size, a particular line of business, or a particular goal for the loan's proceeds. It is crucial to investigate and comprehend the specific regulations of the loan programme you are interested in as these requirements can vary.
Feasibility of using a government loan for land/property purchase
Whether or not it will be possible to use a government loan to purchase land or other property is referred to as the loan's feasibility. Government business loans are available to those who qualify and can be used for the purpose of starting or growing an existing business.
Understanding the terms and conditions of a government loan is crucial before considering applying for one to finance the purchase of land or property. All fees, interest, and other costs connected to the loan are included here.
Think carefully about your ability to make loan payments and whether or not the piece of land or building you have your eye on is a good financial bet. Consider the purchase's potential return on investment as well as any risks you may be exposed to.
After giving these considerations, and if you still believe a government loan for land or property purchase is feasible for your business, you can move forward with the application process. This usually entails furnishing the government agency handling the loan with extensive information about the business, its financial statements, and other supporting documents.
Creating a business plan and financial projections for loan approval
Having a solid business plan and solid financial projections is essential when applying for a government business loan to purchase land or property. A business plan is a written description of the goals of your business, strategies, and required resources. Industry and rival company research should also be included.
On the other hand, financial projections are forecasts of your expected financial performance in the future. Income statements, balance sheets, and cash flow projections are common components. These forecasts need to be founded on reasonable hypotheses about the business and the market in which it operates.
Obtaining a government business loan for the purchase of land or property is possible if you have a well-thought-out business plan and reliable financial projections. Lenders will want evidence that you have thought through the challenges that your business faces and developed a strategy to overcome them. The ability to repay the loan is another factor they will consider.
Researching your market and industry, determining who your target customers are, assessing your competition, and forecasting your revenue and expenses are all necessary steps in developing a business plan and financial projections. These can be drafted with the aid of a professional business advisor or with the aid of online tools and resources.
Identifying risks and challenges of government loans for land/property purchase
Loan Eligibility:

Eligibility requirements for loans Despite the usefulness of government loans, many of them have stringent requirements for applicants to meet. Depending on the requirements, you may need to provide extensive financial data, present a detailed business plan, or prove that you meet certain qualifications in your field. A loan application that doesn't meet these standards may be denied.

Limited Loan Amounts:

The amount you can borrow for a government loan to buy land or property may be restricted. These caps are put in place to control the flow of money and make sure it goes to a wide variety of borrowers. It's important to figure out if the loan amount is enough to buy the land or property you want.

Loan Repayment Terms:

Interest rates, grace periods, and minimum monthly payments are all typical components of a government loan. Make sure these conditions are within your financial means by reading and comprehending them thoroughly. Defaulting on a loan is possible if you are unable to keep up with your payments.

Market Volatility:

Uncertainty and volatility are common in the real estate market. Land or property purchases should only be made after careful consideration of the market, demand, and economic climate of the area. You may have trouble making loan payments or earning a profit if the market or the value of your property drops.
Legal and regulatory requirements for land/property purchase with government loans
For starters, you'll need to ensure that you qualify for the loan. Your credit score, income, and other monetary details may all play a role. You'll also need to submit paperwork to back up your application, like paystubs and photo IDs.
The next step is to ensure that the land or property purchase complies with all applicable laws and regulations. Zoning and land use regulations must be followed, and permits or approvals may be required.
You may want to talk to a lawyer or real estate agent to make sure the purchase is within the law. They will be able to help you understand the law and ensure that your paperwork is complete.
We are sorry that this post was not useful for you!
Let us improve this post!
Tell us how we can improve this post?